GEOTEK provides a full range of geological services:
Seismic data acquisition
Our division of field seismic surveying collects seismic data on land and in the transition zone, for which we use a range of sources of seismic signals and research. Our mobile seismic crews work in each of the major oil and gas provinces in Russia, including Western and Eastern Siberia, Timan-Pechora and Volga-Urals province, as well as in Kazakhstan and Uzbekistan.
Our seismic crews are able to provide services for seismic exploration in shallow water, on land and in the transition zone. Their work is provided by 33 auxiliary bases located in each oil and gas province of Russia, as well as in Kazakhstan. At 18 of these bases, there are authorized customer service and repair centres.
Please find more information here.
With every year, the search for oil and gas becomes more and more difficult, geophysics should constantly improve – what that requires is the frequent introduction of newer technical solutions. GEOTEK is working in this direction and has its own production of pulsed electromagnetic sources. Impulse source "Yenisei" is a unique development based on the principle of electromagnetic action. Learn more here.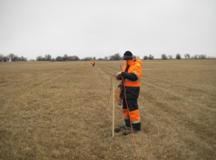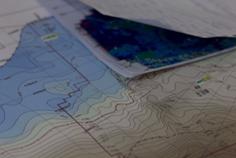 The processing and interpretation of geophysical data.
Seismic data obtained as a result of seismic surveys is presented visually as an array of information (seismograms), is used to build the structure of occurrence of terrestrial rocks and for the generation of visual images. After the data has been processed by geophysicists and engineers, they come to those skilled in the interpretation of geophysical data, and these experts provide their opinion on the geological structure of the investigated area.
GEOTEK has an extensive network of centres for data processing and interpretation, eight of which are in Russia, and one - in Kazakhstan. A full list of regions is available here.
Our company offers a wide range of services to process and interpret the data acquired from both 2D and 3D seismic surveys, including the construction of complex geological models of oil and gas fields, as well as developing a strategy for oil and gas exploration on the basis of hydrodynamic models.
Our competitive advantages include local knowledge, access to the data processing technology and extensive experience in their interpretation. Learn more here.