Message from the General Director
of "Geotech Seismic Services" to the company's employees for the safe conduct of field work in the season 2014-2015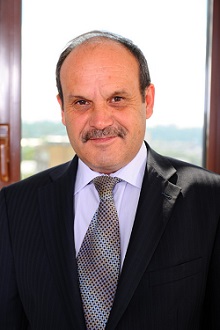 My most esteemed colleagues!
The mission of Geotech Seismic Services PJSC is to the dedication of the strategy chosen, and to the performance of the tasks declared, in order to maintain leadership in the market of geophysical services both in Russia and on the world stage.
To achieve these difficult goals and tasks, which may seem impossible at times, Geotech Seismic Services PJSC the same as before, puts emphasis on successful team work of group gathered by common goals, tasks, ideas and principles.
The activities of Geotech Seismic Services PJSC are not limited to one area. The company provides its services to almost all regions of the Russian Federation as well as to international projects such as in Kazakhstan, Uzbekistan and India.
The projects, carried out by Geotech Seismic Services PJSC are unique, complex and are located in diverse climatic, and natural conditions and regions with a wide infrastructure.
The heads of the business units must teach their employees safe work methods, provide and control compliance with the legal rules and regulations of the Russian Federation, current standards of the Company in the area concerning HSE, and decrease the negative impact upon the environment during the production activity. All department heads bear the responsibility for their employees to understand properly, and to comply with the requirements in the area concerning HSE.
Last field season's winter was abnormally warm and late, wherefore the work period was deferred. Such situations can be dangerous as people may desire to make up the lost time and to finish geophysical research within the target time frame at all costs, paying no regard to safety measures and requirements. It cannot be allowed. Neither economical nor technical reasons should be taken into account, if they are contrary to the safety of our employees. We all must understand and be aware of the responsibility for the safety of any member of our team during the production activity.
This is why the main strategy of Geotech Seismic Services PJSC is team work and involving all of the employees of the company into the work process of providing, and constantly increasing the HSE level, as well as the quality of the services provided. Forming a responsible attitude of the employees towards the safety concerns on the basis of understanding and assessing risks during work performance.
I sincerely wish all the employees of our company safe and prosperous work during the new 2014-2015 season!
Best Regards,
Salavat Zaripov
The Director General
Geotech Seismic Services PJSC